Time is a funny thing.  We never seem to have enough of it, it can feel like it's flying or standing still.  My days feel like I never have enough of time, but there are those moments where time halts to savor every bit of a joyous feeling.  My wedding day was a mixture of the two.  It flew by in what felt like a flash of light, but at the same time I will forever remember looking at my husband as we recited our vows together – for that moment in a garden in France, time stood still.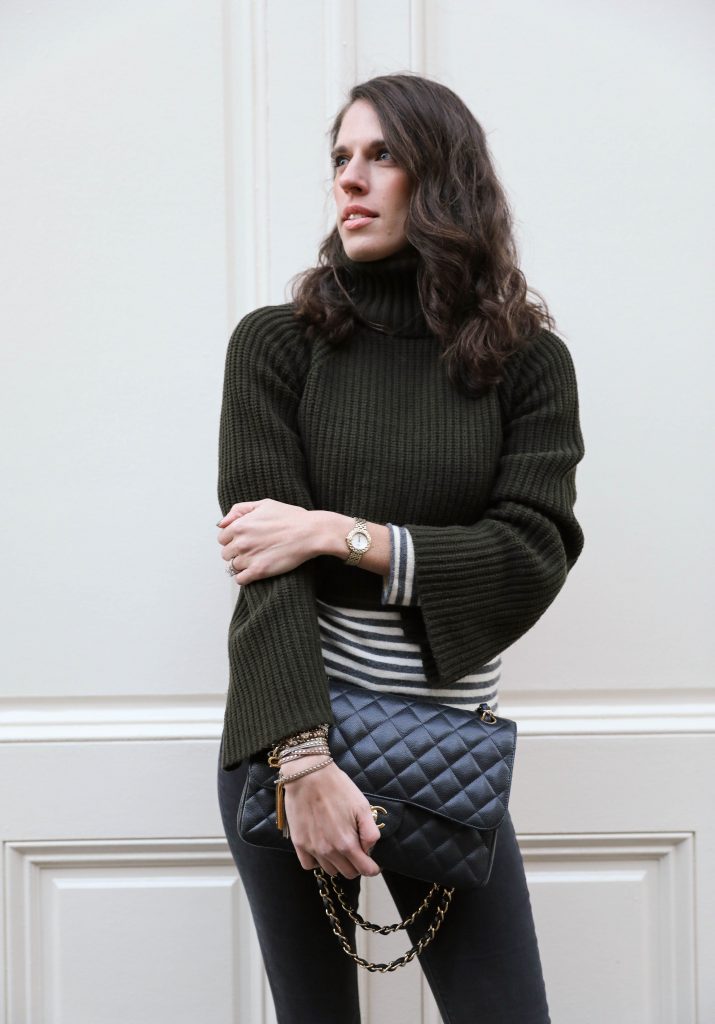 In a world where most people track time on their mobile phones, many forget that a watch can be a well placed accessory in your look. As most of you well know by now, I love a good accessory.  A treasured timepiece like this beauty from Seiko helps me keep track all of those special moments, while fitting perfectly into my stack of mixed-metal arm candy that I don everyday.  I love the simplicity with a dash of sparkle.
I styled mine with a layered sweater, a great pair of skinny jeans and a classic bag. Sometimes simplicity is best.
xoxo,
Accessories Gal